---
Spanish Individual Nationals 1999
Leganés (Madrid)
---
.
Photo Gallerie
.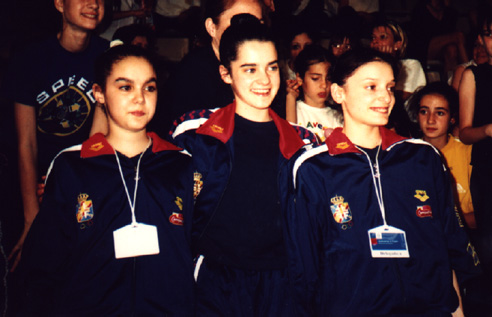 Adassa Ramos, Alba Caride-Costas and Esther Domínguez posing for the fans.
.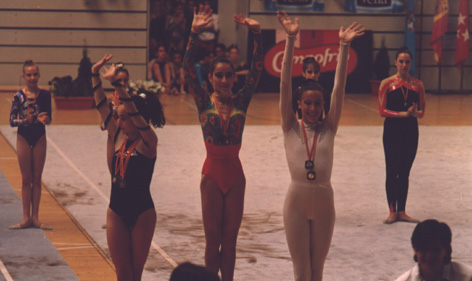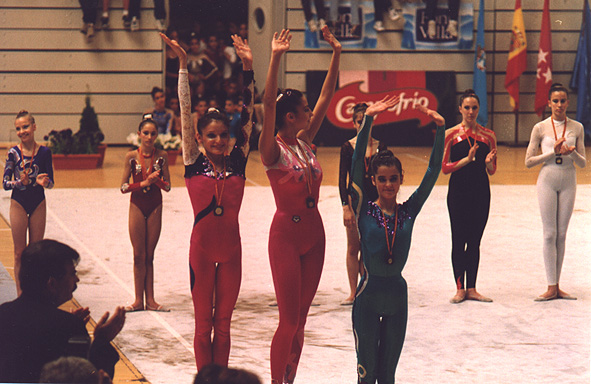 Podiums of Youngster Ribbon Final and First Rate All Around.
.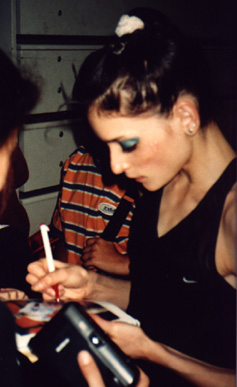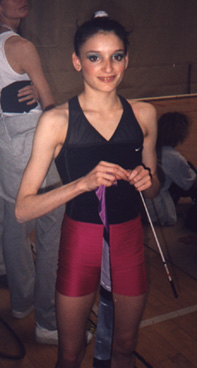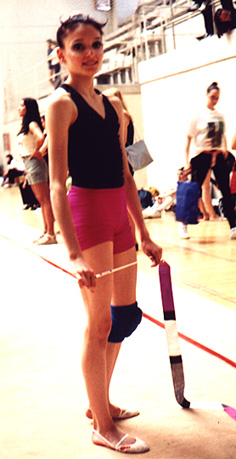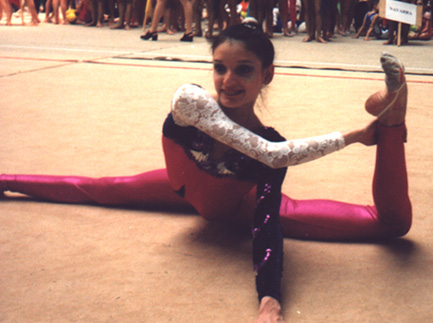 Esther Domínguez signing autographs, during trainings and before the final parade.
.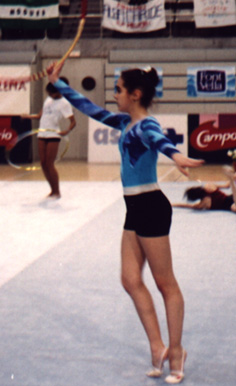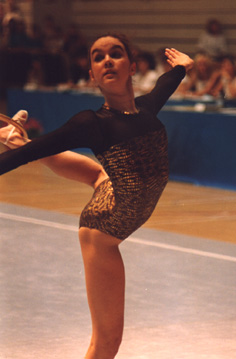 Adassa Ramos with hoop, during trainings and the competition.
.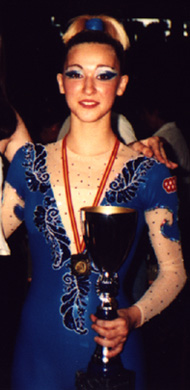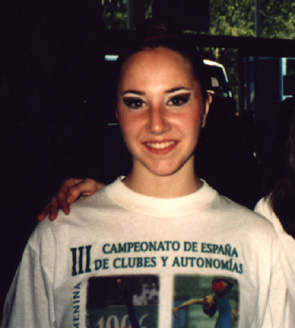 Two successful gymnasts from Madrid:
Laura García Mateos (left) and Laura Morajudo Yagüez (right).
.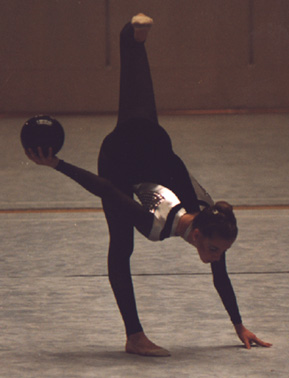 Carmina Verdú (Atlético Montemar), National Vice-Champion.
.
Vanessa Cardeñosa (Club Ipurúa) Bronze in Ribbon.
.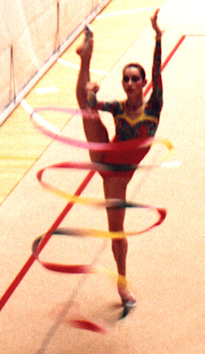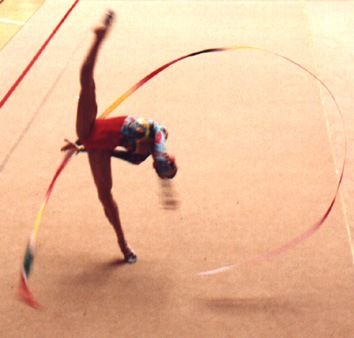 Laura Martín (Oskitxo), Gold in Ribbon (Youngster).
.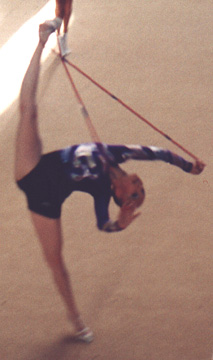 Belén Aguado (Atzar), Bronze in Rope (Junior).
.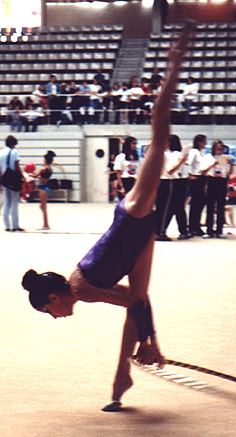 Zaida Sánchez (Complutense Alkalá), finalist in hoop.
.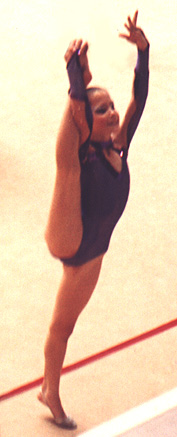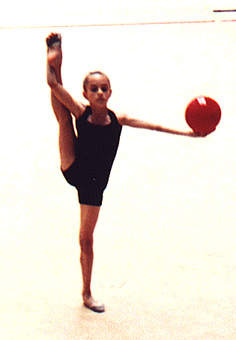 Bronze and Gold in Novice respectively:
Natalia Nerón (Complutense Alkalá) -left- and Nerea Alcolea (E.G.R. Madrid) -right-.
.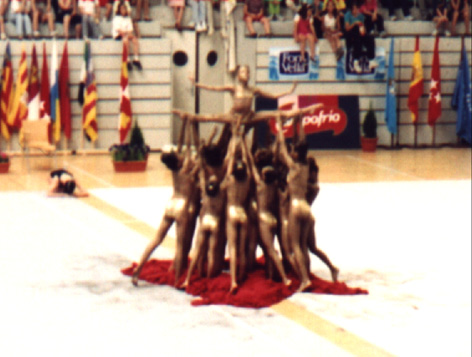 Members of Club G.R.D. Leganés during the exhibition of the Closing Ceremony.
.
More photos are coming soon!
.
---
Alba Caride-Costas' Photos
Results
---
|Main | News | Gymnasts | Groups | Articles | Interviews | Competitions | Records | Photos | Links | Thanks | Alba's Fanpage |©|
---
Copyright:
Photos 1-15 by Paula Fernández-Bujarrabal
Photos 16-21 by Lara Longa Sanz
They can't be used without permission