---
Vanessa Cardeñosa Iglesias
---
.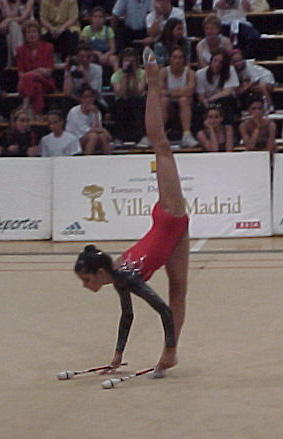 BIRTHDAY:16th May 1982
BIRTHPLACE: Eibar
RESIDENCE: Eibar
HEIGHT: 166 cm
WEIGHT: 44 kg
STARTED ON RG: 11 years old
BECAUSE:'I liked it'
CLUB: Ipurúa (Eibar)
COACH: Tania Nagoruaia
WEEKLY TRAINING: 27 hours
SPORTIC AIM: To be at the Olympics
WOULD LIKE TO RETIRE:'When I'm happy with my results'
FAVOURITE APPARATUS: Clubs
FAVOURITE GYMNAST: Yana Batyrchina, Yulia Raskina
BOOKS: "Quédate a mi lado", "El capitán Alatriste"
MUSIC: Back Street Boys, Shakira, Ultra, Ricky Martin, Chayanne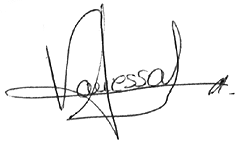 MOVIES: My Best Friend's Wedding, Titanic, The Man in the Iron Mask
HOBBIES: Shopping and going out with my friends
OTHER SPORTS: Ice Skating, Artistic Gymnastics

BEST ACHIEVEMENTS:
- 3rd at 1999 Nationals (Youngster), Gold in Ball, Silver in Clubs & Ribbon, Bronze in Hoop
. .
---
| Main | News | Gymnasts | Groups | Articles | Interviews | Competitions | Records | Photos | Links | Alba's Fanpage | © |
---