---
Laura Martín Núñez
---
.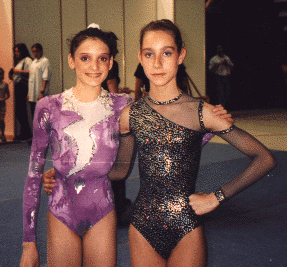 BIRTHDAY: 10th February 1984
BIRTHPLACE: Bilbao
RESIDENCE: Bilbao
HEIGHT: 158 cm
WEIGHT: 40 kg
STARTED ON RG: 8 years old
BECAUSE:'I saw it on TV and I liked it'
CLUB: Oskitxo (Vitoria) Since Dec.'98
COACH: Natalia Notchevnaya
FORMER CLUB: Guedan (Bilbao)
FORMER COACH: Aure Suárez, Begoña Ruiz & Marga (ballet)
WEEKLY TRAINING: 29'5 hours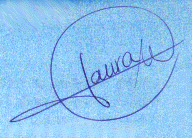 SPORTIC AIM: Olympic Games Sydney 2000
WOULD LIKE TO RETIRE:'When I win the Olympiad'
FAVOURITE APPARATUS: Ball
FAVOURITE GYMNAST: Elena Vitrichenko
BOOKS: "The twins of Sweey Valley"
MUSIC: The Beatles
MOVIES: "Perfect Murder"
HOBBIES: To do nothing
OTHER SPORTS: Swimming

BEST ACHIEVEMENTS:
- Gold in Ball, Hoop, Club (with Alejandra Ipíszua) and Autonomía (País Vasco) at 1997 Spanish Junior Nationals for Clubs and Autonomías ("B").
- 7th at 1998 Junior Nationals All Around and Silver in Rope.
- 1998 Champion of Vizcaya and Euskadi (País Vasco).
- 1999 Champion of Álava.
- 1st at 1999 International Interclubs Tournament of Zaragoza.
- 5th at 1999 Nationals All Around (Youngster), 3rd in Ball, 1st in Ribbon.
. .
---
| Main | News | Gymnasts | Groups | Articles | Interviews | Competitions | Records | Photos | Links | Alba's Fanpage | © |
---