BIRTHDAY: 22nd July 1983
BIRTHPLACE: Barakaldo (Vizcaya)
RESIDENCE: Leioa (Vizcaya)
HEIGHT: 169 cm
WEIGHT: 42 kg
STARTED ON RG: 9 years old
BECAUSE:'A coach told me that I would be good at it'
CLUB: Sakoneta
COACH: Macarena Milla, Natalia Brettes,
Begoña Fernández
WEEKLY TRAINING: 23 hours aprox.
SPORTIC AIM: To get a medal at individual Nationals
WOULD LIKE TO RETIRE: December 2000
FAVOURITE APPARATUS: Rope and clubs
FAVOURITE GYMNAST: Alina Kabaeva and the ones from the Spanish National Team
BOOKS: "Malicia"
MUSIC: Almost all Pop music
MOVIES: Ghost, Titanic
HOBBIES: Gymnastics, swimming, watching TV
OTHER SPORTS: Aerobic
.
.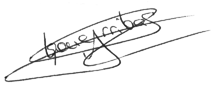 .
,