---
Gimnasia & Aeróbic Magazine
---
Issue Number 14, December 1998.
.
~An Article About These Pages~
.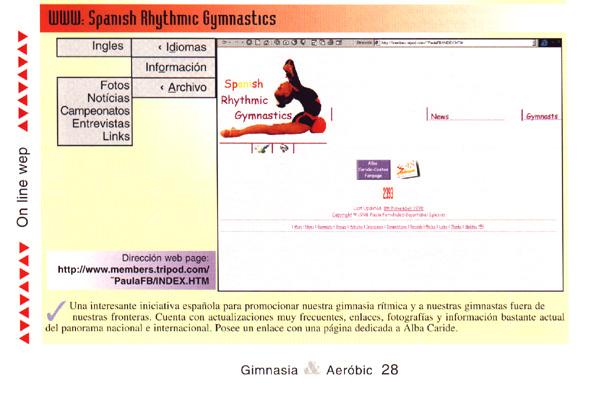 An interesting spanish initiative in order to promote our rythmic gymnastics and our gymnasts abroad. It has very frequent updates, links, photos and quite present information abot the national and international scene. It is linked to a page dedicated to Alba Caride.
.
---
| Main | News | Gymnasts | Groups | Articles | Interviews | Competitions | Records | Photos | Links | Alba's Fanpage |
---